Instructor: Stephen Grusendorf
Stephen Grusendorf
---
Find out more about the Instructors featured on BLBi.
Loading Instructor List
Fetching Course List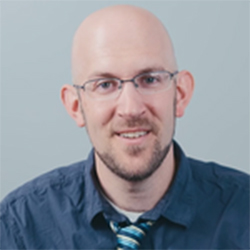 Reverend Dr. Stephen Grusendorf is an experienced leader, teacher and pastor with a heart for the world. He holds a Bachelor of Science in Bible in 2004 (Lancaster Bible College), a Master of Arts in Bible in 2012 and a Ph.D. in Leadership Studies from (Capital Seminary and Graduate School). Grusendorf is an ordained minister in the Christian and Missionary Alliance and is an adjunct professor in the Church & Ministry Leadership Department for Capital Seminary and Graduate School. Throughout his years in ministry, Grusendorf has engaged Christian and secular audiences alike with the life transforming message of Jesus Christ. His aim in ministry is three-fold: first, to train the next generation of church leaders; secondly, to equip the church to be prepared to bring Christ into the modern culture; and thirdly, to engage the secular mind with the veracity and practicality of Christian thought.
Stephen Grusendorf's Courses